Kerry Electronics (Zhucheng) Co., Ltd. successfully held the signing ceremony for academician workstations
Author:admin Time:2021-08-19 01:53:00
On July 12, 2021, the signing ceremony for the academician workstation of Kerry Electronics (Zhucheng) Co., Ltd. was held in the Zhucheng plant of Kerry Electronics. Academician of the Chinese Academy of Engineering, Chief Professor of Materials Science and Doctoral Supervisor of Wuhan University of Technology Zhang Lianli, Professor of Wuhan University of Technology and Doctoral Supervisor Wang Chuanbin, accompanied by Shandong Daye Co., Ltd. Party Secretary Dou Baosen, visited the construction of the Zhucheng factory of Kerry Electronics and Attend the signing ceremony. The ceremony was presided over by Zheng Hongxia, Chairman of Cary Electronics, and Zheng Xuejun, General Manager of Cary Electronics, introduced the basic situation of our company.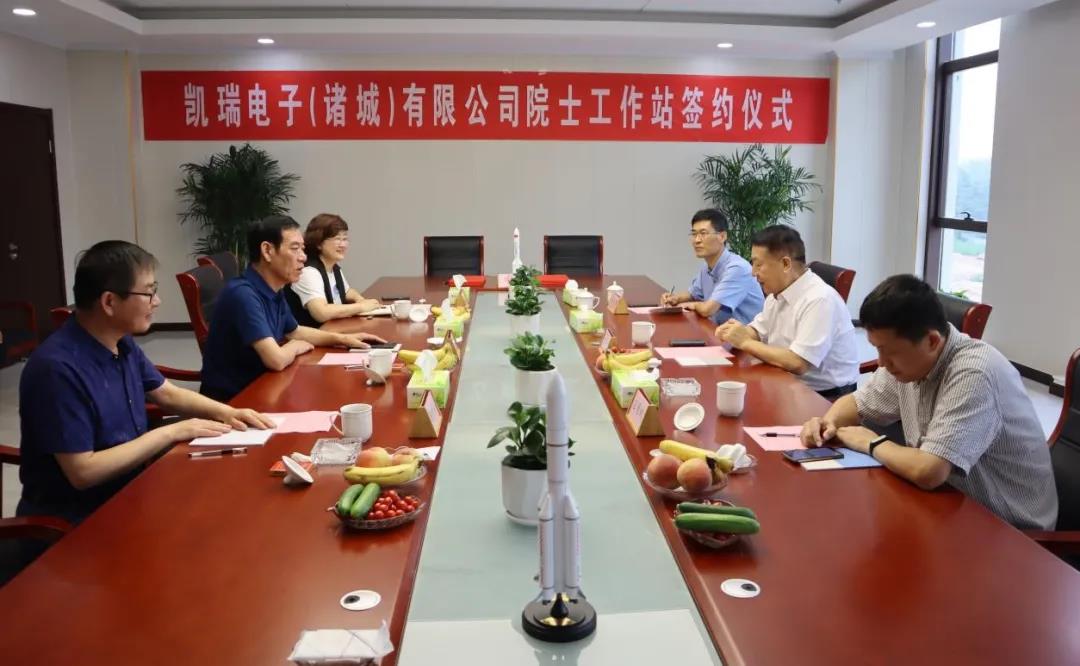 Academician Zhang Lianmen delivered a speech at the meeting, saying that Kerry Electronics Co., Ltd. has good development prospects and built a good platform for our in-depth cooperation and development, laying a good foundation for the development, joint, and collaborative innovation of academician workstations; I believe in everyone's With mutual support, through the academician workstation platform, more professional electronic talents can be cultivated, and tangible contributions can be made to the development of enterprises and industries.

Dou Baosen, Secretary of the Party committee of Daye Co., Ltd., concluded that the rapid development of the manufacturing industry needs to be guided by talents, technology and capital. Academician Zhang Lianlian and Kerry electronics jointly build an academician workstation, which has laid a good foundation for the development of the enterprise. It is believed that under the leadership of academician Zhang Lianlian and through close cooperation between the two sides, Kerry Electronics will achieve rapid, long-term and effective development.

Subsequently, chairman Zheng Hongxia signed a contract with academician Zhang Lianlian and took a group photo.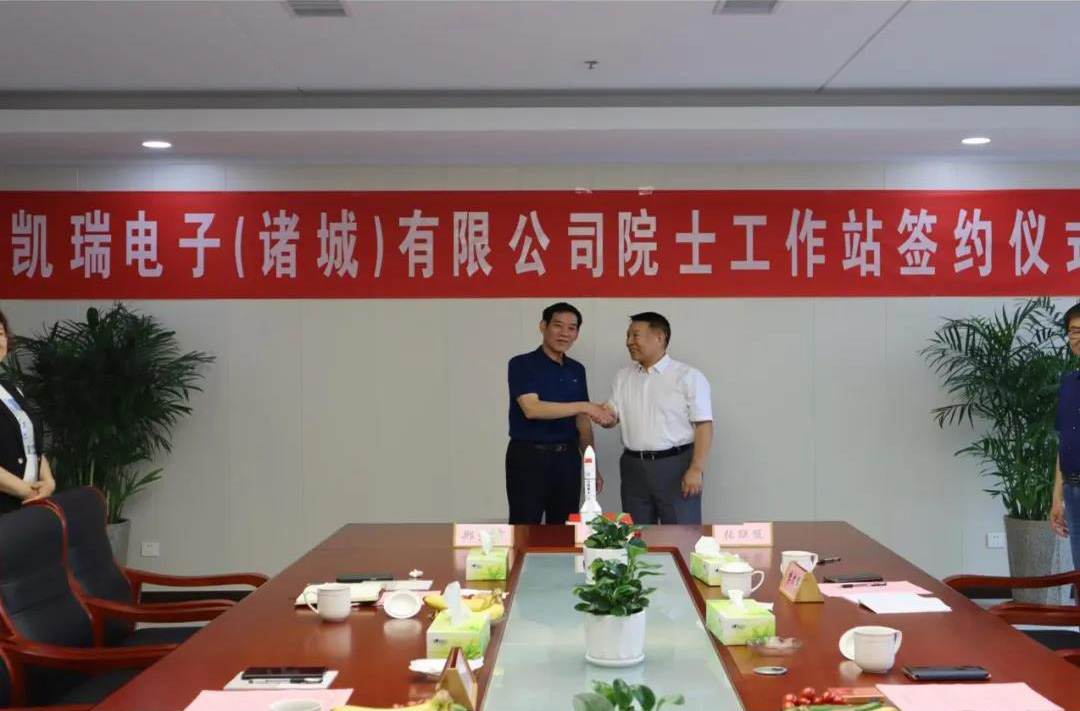 The establishment of the academician workstation in Kerry electronics Zhucheng plant will certainly introduce more intellectual resources, cultivate more technical R & D talents, greatly enhance the enterprise's independent innovation ability, comprehensively optimize the company's product structure, expand the company's market application scope, provide strong support for the enterprise's independent innovation development and lay a good foundation for the enterprise's development, Contribute to the development of China's aerospace and military industry and the economic and social development of Zhucheng!
Back